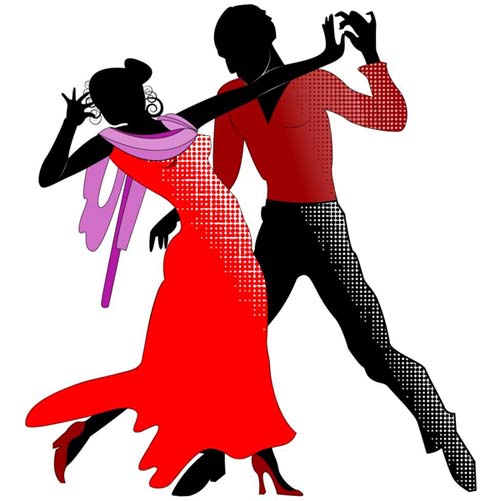 SATURDAY DECEMBER 03, 2016
"The teachers carried me forward on my Tango journey, and now I am ready to commit to Tango alone." ---Steve
"Very clear. Jean-Piere's descriptions were even poetic. I liked the emphasis on learning walking, improv, and not steps!" ---Sally
"Jean-Pierre and Oshalla's method of demonstrating the energetic and visceral connection between dance partners is so wonderfully foundational. We understand now how to connect empathically. The definition of "leading" is forever changed in me. Dance is about inviting, awareness, protecting the connection. Beautiful!" ---Pia
"Absolutely loved the workshop. Did a few tango lessons in the past, but this evening conveyed the essence and made enjoyable what was a bit tedious in the past." ---Jitendra
"Tango is far more than a dance for two. It is a journey into connection. Your connection with yourself and your partner. I could dance endlessly into the night. I encourage you to sign up today!" ---Celestine
" A gentle, informative, intuitive experience of learning how to flow, lead, follow, connect. A sweet way to spend an evening with a friend or beloved." ---Ritch
SUNDAY SEPTEMBER 18, 2016
"You actually showed this typical "guy" who has a thing about his dancing/moving
abilities that I can indeed move with some grace!! Lovely."
Dana Kelly. Photographer/Editor
"The workshop was wonderful, truly groundbreaking. It felt like a first date in the best possible way."
Audrey Kral, Fine Artist. Fred Kral. Educator.
(Married 15 years)
"Loved Oshalla and Jean-Pierre! Can't wait for the next workshop. I am hooked".
Erin Fleming, Yoga Teacher
SATURDAY JANUARY 07, 2017
" Great sensitivity in presenting the nuances of being in sync and responding to one another.
"I was able to establish a more responsive, connected in sync rhythm with my partner".
I found it challenging to keep in connected flow that is mutually easy and graceful. But it takes time!
"This workshop is an excellent opportunity -not just to learn to dance the tango- but to become sensitized to the nuances of responsiveness between two people" which creates a graceful, easy mutual flow. The assumption is that this "being in sync translates to other dimensions of life". Very important! "
Chery Haley
"A great start a novice to the Tango and partner dancing. Clear intervention and guidance."
Don Jones